Part 1: Introduction to non-formal / informal education
Introduction to non-formal/ informal education
First of all, think about what you associate with the terms "non-formal learning" and "informal learning". Use your background knowledge or everyday science and create a mind map or similar visualisation form about the terms. (Time: 30 min.)
Watch the two videos of the creative workshop sewing workshop of the Sozialwerk Dürener Christen.  You will get a brief insight into the structures, the concept of non-formal and informal learning and the practical implementation possibilities in this organisation. What do you notice and how does the understanding of the topic differ from yours? Are there parallels, critical or successful approaches? Draw a comparison with your working reality in written form (e.g. Word document) and upload the document. (Time: 1 hour)
Now listen to the two podcasts and take notes on any relevant information. Taking notes is optional, but will probably generally make it easier to complete the tasks in this unit. During or after listening to the podcasts, take a deep breath and complete your mind map with the input from the podcasts. You will get a lot of details, a lot of practical know-how from the German scene. On the one hand, you will learn about the structure and philosophy behind the concept of non-formal and informal learning, on the other hand, you will hear from the specific practical example in the sewing workshop how the practical, real implementation takes place there, which opportunities and problems it also brings with it and much more. Upload your completed mind map. (Time: 1.5 hours)
You know your everyday work and your target group. Reflect in writing on the concrete challenges, advantages and disadvantages you face and what solutions, ideas or impulses you can take away from these videos and podcasts in terms of better implementation strategies. If you have gained any other insights, make a note of them as well. Upload your notes. (Time: 30 min.)
Try your skill and perform the DIY videos with your target group: You will be amazed at how easy it is to discover potential, including your own! (Time: 15 min.)
Test your knowledge of sewing theory via Wooclap. (Time: 15 min.)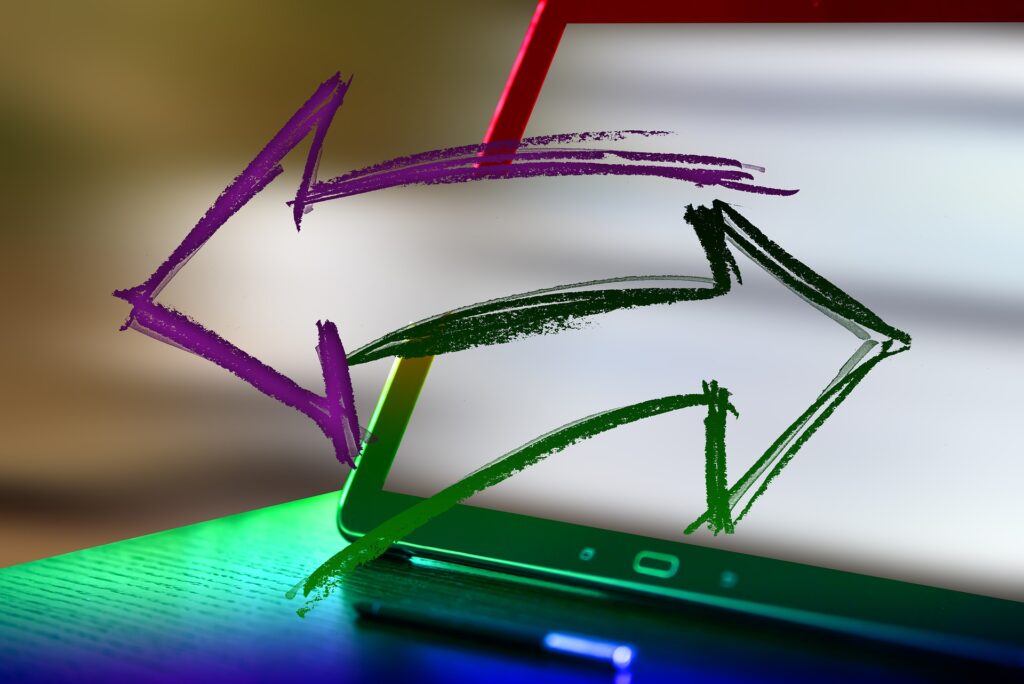 Information about Wooclap
Wooclap is a digital tool that allows students to learn effectively and playfully at any place and teachers to test knowledge in a simple and clear way. With Wooclap, teachers can create many different types of quizzes, such as multiple choice, sorting, rating, etc. Students can then easily access these quizzes via the internet or in the classroom. Students can then easily access these queries via the internet or mobile phone to answer them without having to register. The teacher can then evaluate the results in wooclap.
Instructions for working with Wooclap:
To participate in a query/event as a student, enter the wooclap website and the name of the event, e.g. www.wooclap.com/KREATIVWERKSTATT.
This takes you directly to the query and you can carry it out. A hashtag would make it even quicker and easier.
To create a query, teachers must register with wooclap. This is free of charge for those working in educational institutions.
To be able to use our knowledge query on the basics of sewing as a teacher, go to "Import event" under "My events" after successful registration. Enter the name of the event:
In this case for the english version it was the code: CREATIVELAB (www.wooclap.com/CREATIVELAB)
You now assign another name, e.g. the translation of the word in your national language, so that your participants can start the query with the so-called code.
Now you can import the query, use it and, if desired, also edit it further.
Part 2: Methodologies for art-based learning